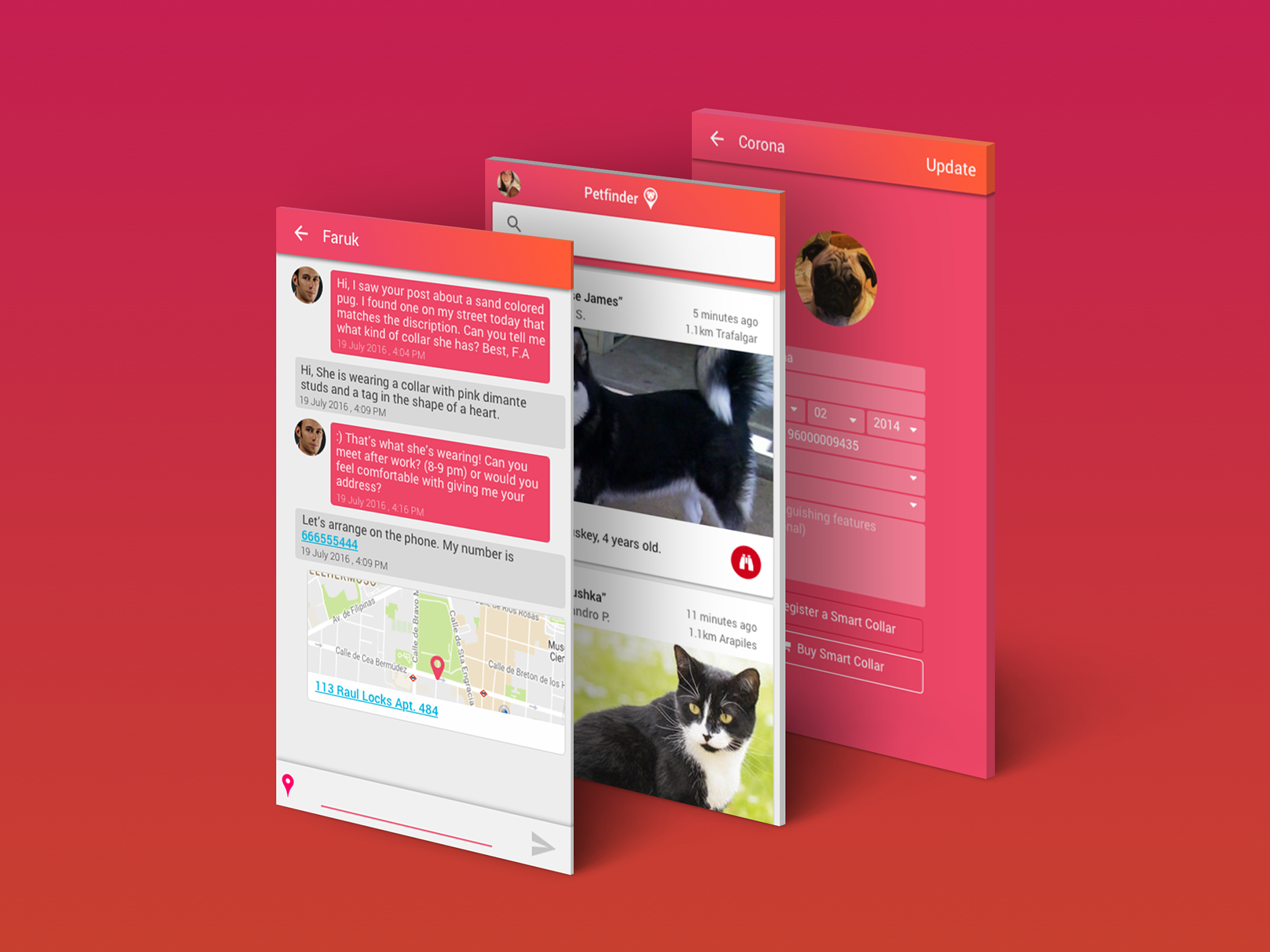 This app works two ways: as a national microchip registration service for dogs and cats in Spain, and through allowing pet owners to buy smart id tags, which allow lost pets to have their tags scanned via the app for immediate links to their owner. It's currently in alpha testing. The UX is designed to be calming and positive for pet owners who are missing a pet. 
Different considerations I had in mind included: 
- Spaniards have two surnames, making this fit in a small space such as mobile layout with other information such as location and time of going missing.
- Reducing reluctance to report a found pet because of the owners appearance in their icon or name (e.g. an immigrant or ethnic minority name). 
Prejudice is a human reaction that everyone has sometimes. Our job as product designers to help people connect in meaningful ways.
- The above needs to be balanced against fostering trust and community, such as in listing distance and district name, and not just distance alone. It's strange how people preferred knowing the district too, even though two districts may be the same distance from a user at any given point.
- The owner's state of mind: pets are "missing" (a temporary status), not "lost". A missing pet is still considered part of your "squad". Keeping positive wording and imagery throughout the user journey is important for good moral. 
- Different user journeys: e.g a person working in rescue might use this app without having pets of their own. They need to be able to skip the signup section. Meanwhile, pet owners will find having a pet registration at the outset faster than having to log in and create a profile for each pet.
- for later phases the concept of "karma" and rewards for finding more pets with the possibility of getting discounts from sponsoring partners, fostering a sense of community and reward.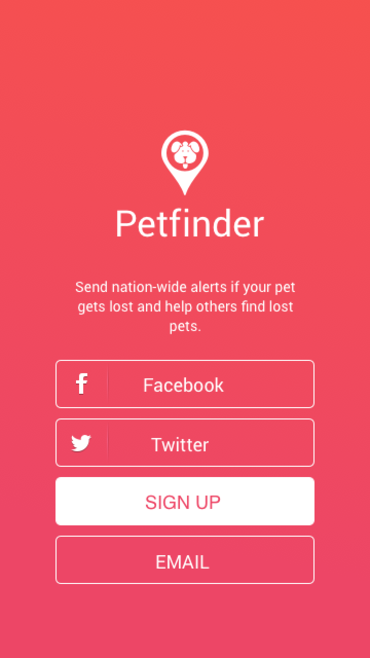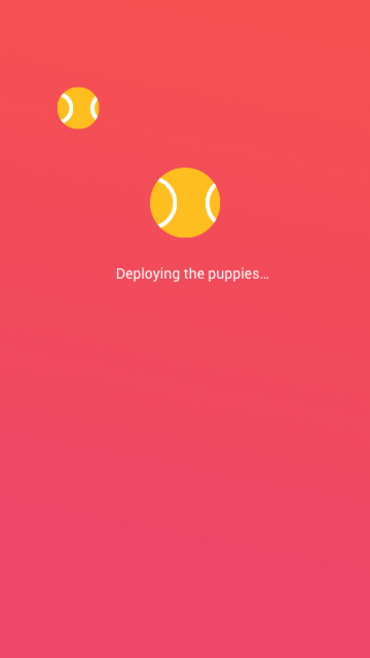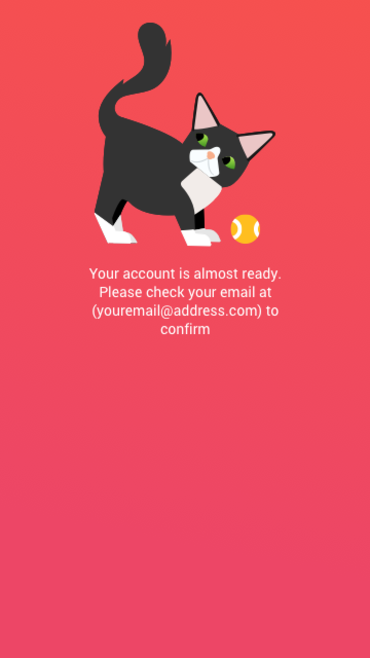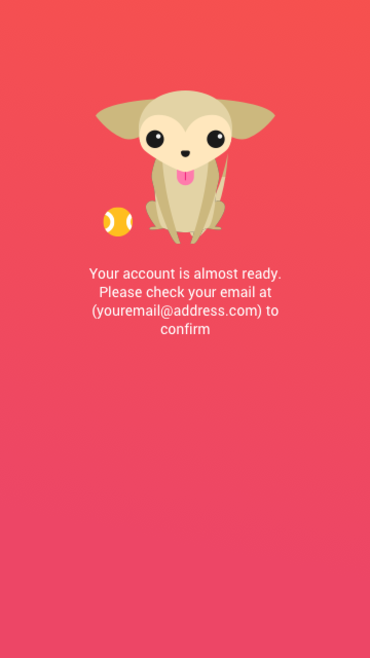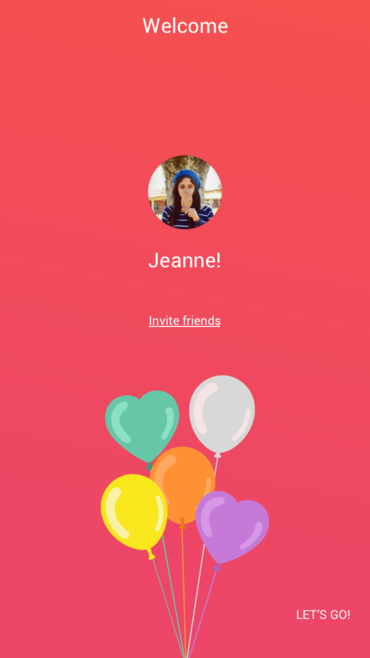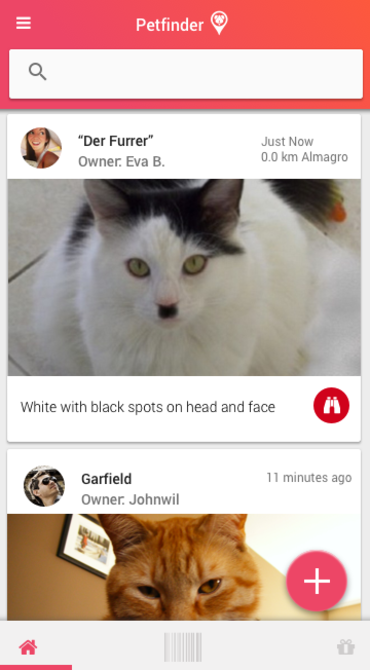 In the above screen you see the default feed and quickly access the collar scanner and store in which the smart tags can be bought. The action button is for adding details of a lost of found pet. Different icons for lost and found pets are used in the postings for quickly scanning a feed.